Materials feed is an indispensable part of printing process of eco solvent printer. If there is a problem with materials feed of eco solvent printer, it will affect normal output. How to deal with materials feed failure of large format banner printer?
Materials deviation and materials wrinkling are common materials feeding failures of eco solvent printer. Reasons for these failures are as follows: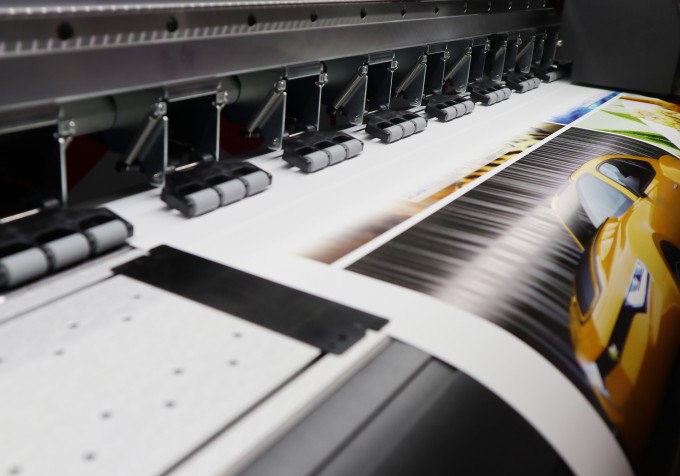 1. Pinch roller is severely worn or pressure is uneven. At this point, you need to replace new pinch roller of large format banner printer.
2. Left and right tension of take-up reel is inconsistent. At this time, it is necessary to adjust tightness of left and right ends of take-up reel, and observe which direction printing material is inclined. If it is inclined to right, raise left side of take-up reel bracket, with acrylic which the hard thickness standard.
3.Pace of materials loading and delivery is inconsistent.
Zhengzhou New Century Digital Technology Co., Ltd (
Stormjet Printer:www.stormjet.net
) integrates R&D, production, sale and service, and adopts the newest and the most pragmatic technology into printers through cooperating with world famous printer head manufacturers, and software suppliers.
Till now, we have independently researched and developed stormjet eco solvent printer,stormjet digital advertisement printer,etc., which are exported to Europe, America, Middle East, Southwest Asia. Besides, stormjet printer established distribution network and service systems in several countries and regions.