Color cast of output image is a common problem in application of eco solvent printer. Stormjet eco solvent printer factory has summarized some reasons for color cast of output image.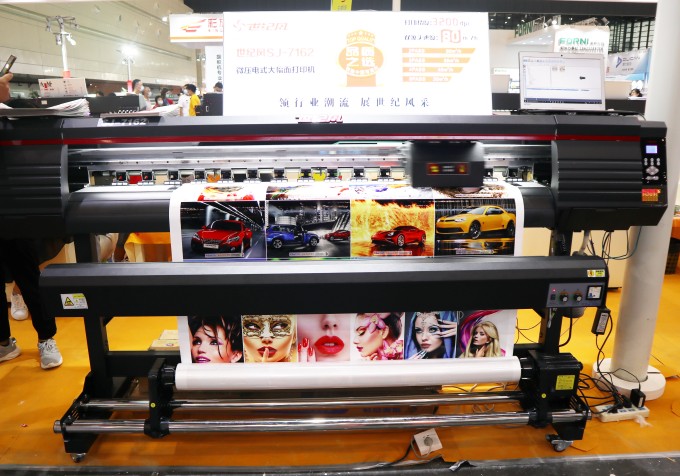 1. Image color mode is RGB, and color mode used for printing is CMYK. Image in RGB mode will inevitably have color difference when printed. Therefore, before printing, check whether image mode in software. If RGB, needs to be changed to CMYK, pay attention to correct color after mode conversion.
2. Pay attention to check whether ink is original ink of original eco solvent printer factory. It is recommended that you do not choose low-quality low-cost ink for cheap. Because original ink has been tested for color proofreading and ink curve correction, ink colors have good complementarity and coordination, so as to ensure best color reproduction.
3. Color cast of printed output is also related to computer color management, display resolution, printer resolution and print media. The better performance of computer, the more delicate and accurate color display of computer, so it is recommended that users try to use a computer with good performance under premise of conditions permitting.
4.If print head of large banner printer is blocked, it will also cause a color cast due to lack of a certain color, resulting in a lack of color in output image. At this time, user can use ink extraction and cleaning function of printer to perform ink extraction and cleaning on nozzle.
Zhengzhou New Century Digital Technology Co., Ltd (
Stormjet Printer:www.stormjet.net
) integrates R&D, production, sale and service, and adopts the newest and the most pragmatic technology into printers through cooperating with world famous printer head manufacturers, and software suppliers.
Till now, we have independently researched and developed stormjet eco solvent printer,stormjet digital advertisement printer,etc., which are exported to Europe, America, Middle East, Southwest Asia. Besides, stormjet printer established distribution network and service systems in several countries and regions.