No matter how good large
eco solvent printer
is, it must be blessed with good materials. Once printing material is damp, it will definitely affect normal use of eco solvent printer. Let's talk about how to prevent printing materials from getting wet.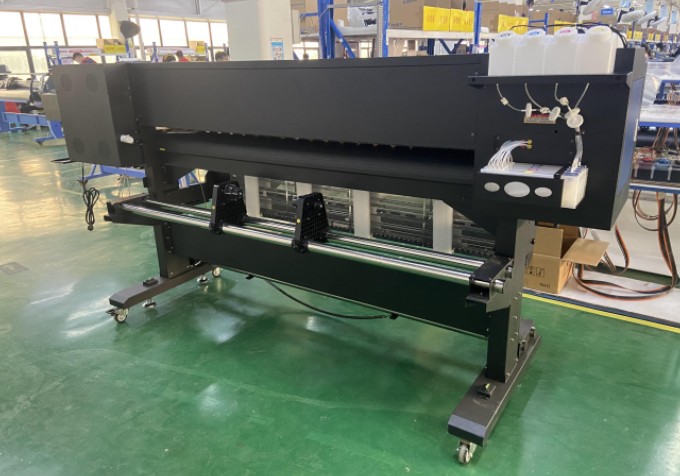 Printing material of large eco solvent printer must be kept dry. If it is damp, it will seriously affect normal printing work of banner printer, affect inkjet effect, and affect normal paper loading. So how do materials do moisture-proof work?
Material should be placed in a ventilated place, and environment should not be too humid. Try not to be close to walls, floors and windows that are prone to moisture, because temperature in these places is low, and if air is humid, it is easy to condense into water droplets in these places, causing material damp. Generally, material can be placed at a high place, and unused material can be wrapped in plastic, which can effectively prevent moisture.
If material of eco solvent printer gets wet, printed picture will flower. There have been many rainy days recently, please pay attention to moisture-proof problem of printing materials.
Zhengzhou New Century Digital Technology Co., Ltd (
Stormjet Printer:www.stormjet.net
) integrates R&D, production, sale and service, and adopts the newest and the most pragmatic technology into printers through cooperating with world famous printer head manufacturers, and software suppliers.
Till now, we have independently researched and developed stormjet eco solvent printer,stormjet digital advertisement printer,etc., which are exported to Europe, America, Middle East, Southwest Asia. Besides, stormjet printer established distribution network and service systems in several countries and regions.
Stormjet Eco Solvent Printer